R.R. STREET & CO. INC.
THE HISTORY OF R.R. STREET & CO. INC.
In 1876, the U.S. was celebrating its centennial, Ulysses S. Grant was serving his second term as President of the United States and Alexander Graham Bell invented the telephone. That same year, Robert R. Street founded R.R. Street & Company in Chicago, Illinois. Over 140 years later, the history of Street's reflects many of the significant process and product milestones that have occurred in the professional textile cleaning industry over the past century.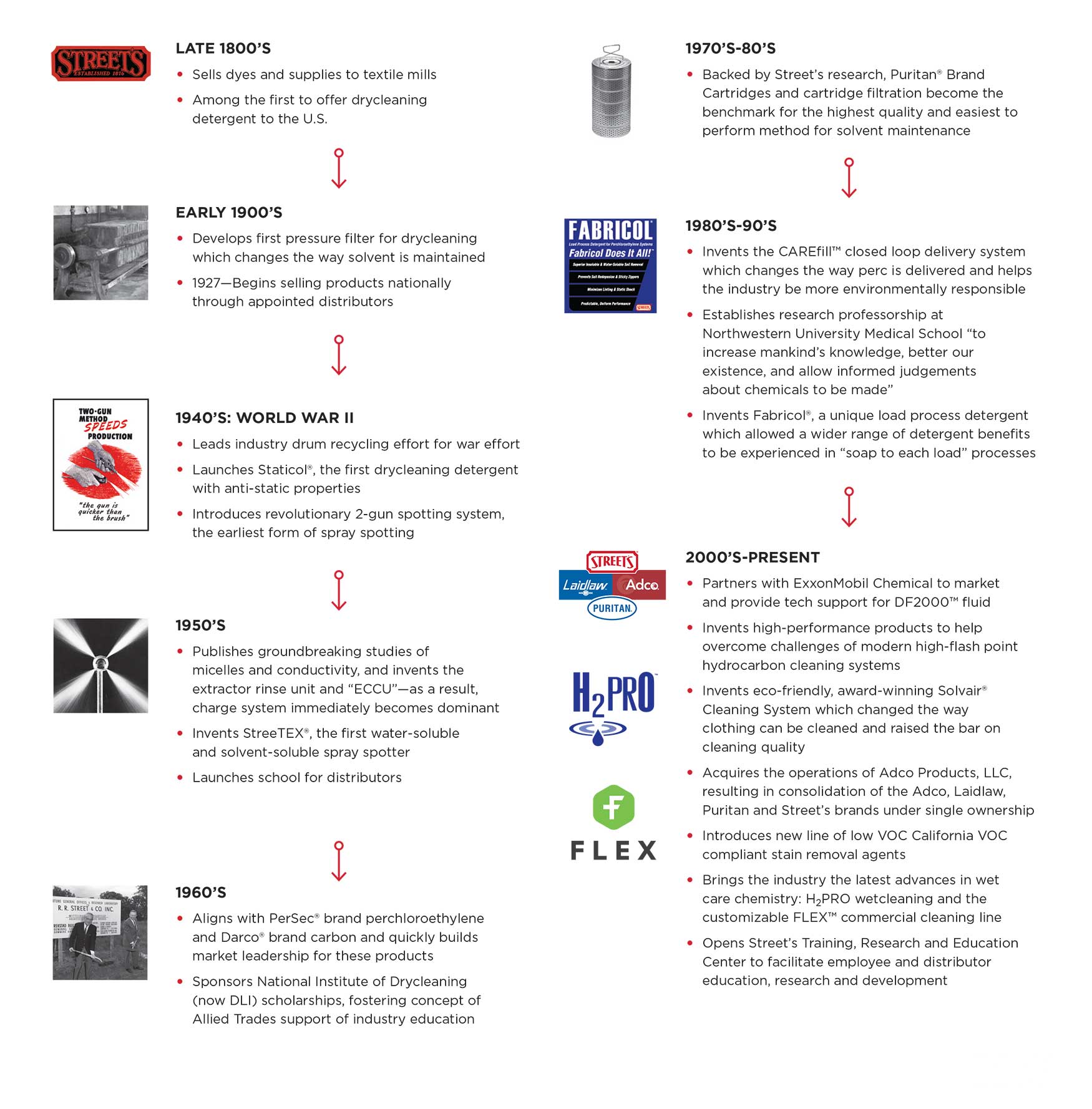 LEARN
STREET'S ACADEMY
Street's Academy offers free resources from industry experts to ensure drycleaning businesses are operating at maximum efficiency, while producing exceptional results for their customers.
LATEST NEWS
IN THE NEWS
What's happening at Street's? Stay up-to-date and informed on our latest news and industry trends.