R.R. STREET & CO. INC.
THE HISTORY OF R.R. STREET & CO. INC.
In 1876, the U.S. was celebrating its centennial, Ulysses S. Grant was serving his second term as President of the United States and Alexander Graham Bell invented the telephone. That same year, Robert R. Street founded R.R. Street & Company in Chicago, Illinois. Over 140 years later, the history of Street's reflects many of the significant process and product milestones that have occurred in the professional textile cleaning industry over the past century.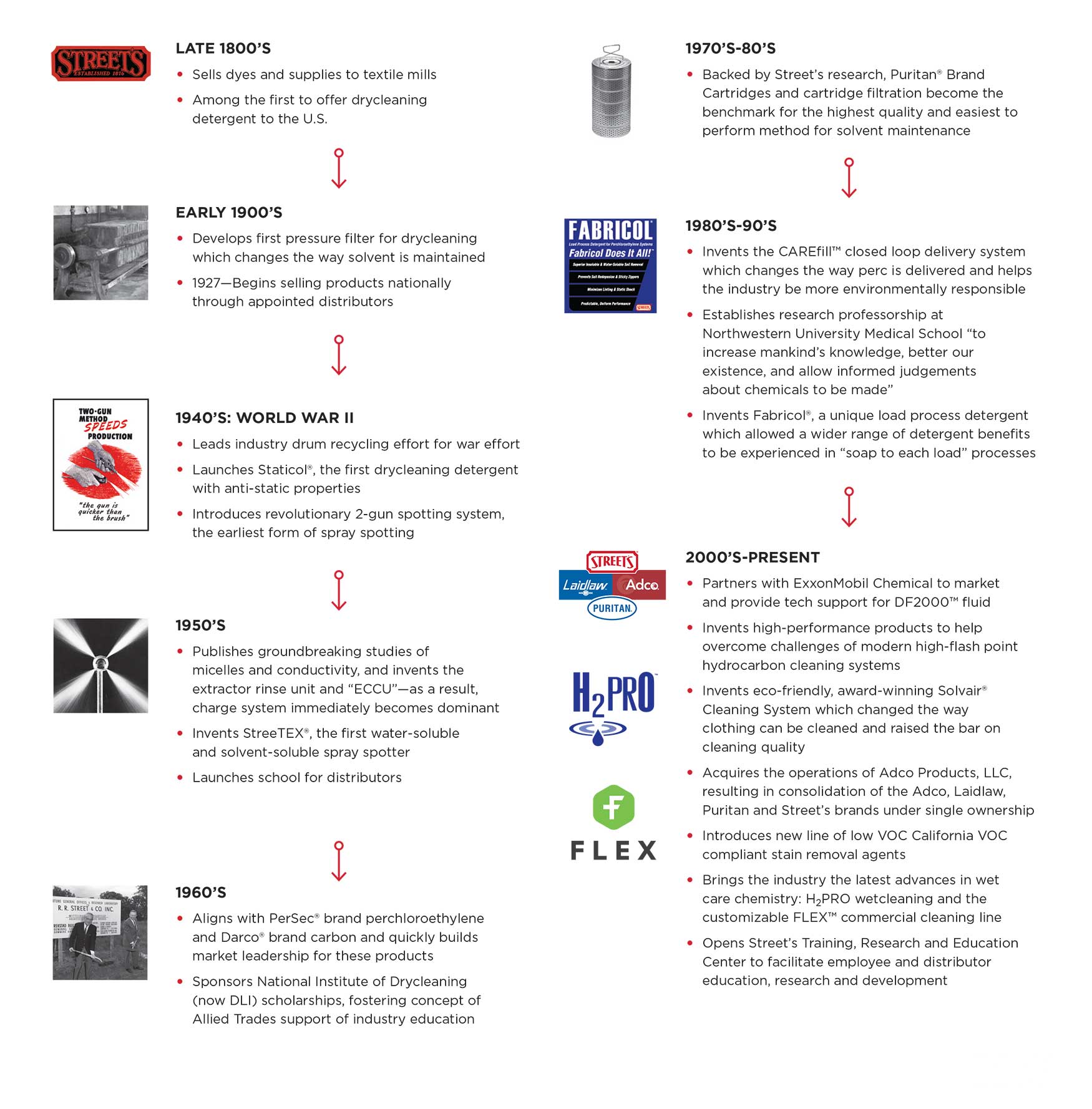 EVENTS
THE CLEAN SHOW 2019
It was another great event for us at The Clean Show in New Orleans! It was a pleasure having the chance to meet those of you who were able to stop by our booth.
LATEST NEWS
IN THE NEWS
What's happening at Street's? Stay up-to-date and informed on our latest news and industry trends

Technical Support
Fast. Convenient. Responsive.

Product Updates
Latest Enhancements & Highlights

Training Education
Educated Customers are the Best Customers.