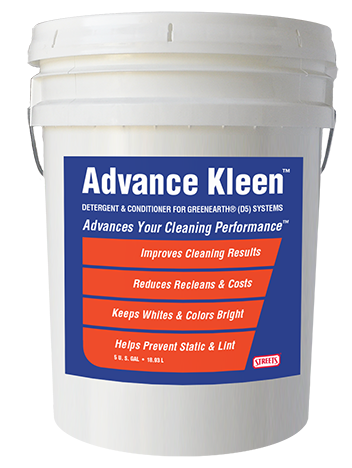 Advance Kleen™
Load (Injection) Detergent & Conditioner Specifically Formulated for Use with GreenEarth® (D5) Systems.
Advance Kleen™ provides effective stain and soil removal, reducing the time and labor needed for manual stain removal on the spotting board and providing better over-all cleaning performance.
PRODUCT INQUIRY
WE LOOK FORWARD TO HEARING FROM YOU!