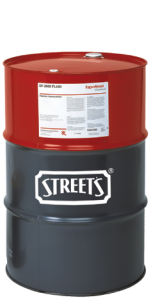 DF-2000™ Fluid
Synthetic High Flash Hydrocarbon (HFHC) for Drycleaning
ExxonMobil Chemical Company's DF-2000 Fluid has earned a reputation among drycleaning professionals as the best available solvent. DF-2000 is manufactured to ensure consistent, premium quality, so it remains stable through multiple distillation and reclamation cycles. Consistent quality means predictable cleaning performance and a consistent level of safety that is not available in lesser quality hydrocarbon solvents. There are no usage, franchise or royalty fees required.
HC BOOST™, LIFT™, and Solvair® are trademarks of R.R. Street & Co. Inc. ExxonMobil and DF-2000™ Fluid are trademarks of ExxonMobil Corporation. EcoSolv® is a trademark of Chevron Phillips Chemical Company LP. GEN-X™ is a trademark of Caled Chemical. intense™ is a trademark of SEITZ Gmbh. Sensene™ is a trademark of SAFECHEM EUROPE GMBH
PRODUCT INQUIRY
WE LOOK FORWARD TO HEARING FROM YOU!