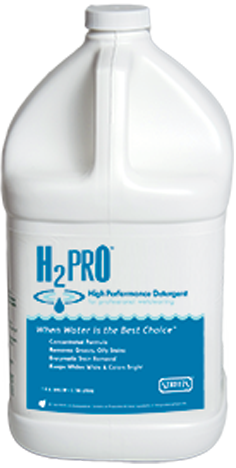 H2PRO® High Performance Detergent
Designed to remove greasy, oily soils and other difficult stains from fabrics cleaned in water.
H2PRO High Performance Detergent is a concentrated enzymatic cleaning agent designed for everyday use to clean moderate to heavily soiled items in water. The highly active formulation is especially effective at removing greasy, oily soils, protein stains and starch-based food stains in varying water conditions and temperatures, as well as suspending those difficult soils until they can be rinsed away.
PRODUCT INQUIRY
WE LOOK FORWARD TO HEARING FROM YOU!