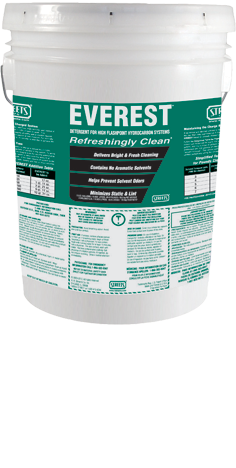 EVEREST®
Charge Process Detergent For High Flash Point Hydrocarbon Systems.
Cleaning in today's new technology hydrocarbon systems can be considerably different than conventional petroleum solvent drycleaning. Enclosed system design, and odorless, higher flash point solvent are two major important changes presenting new operational challenges. EVEREST has been specifically formulated to help you meet those challenges.
PRODUCT INQUIRY
WE LOOK FORWARD TO HEARING FROM YOU!